here are two screenshots from the B2 version: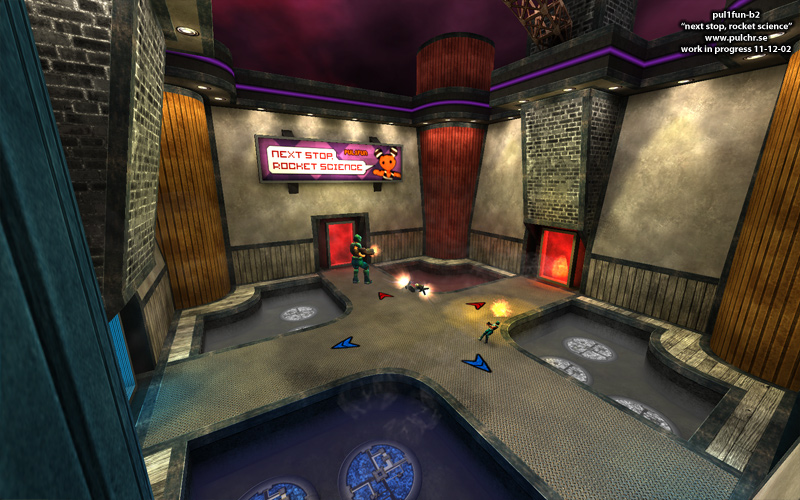 some standard OpenArena settings here.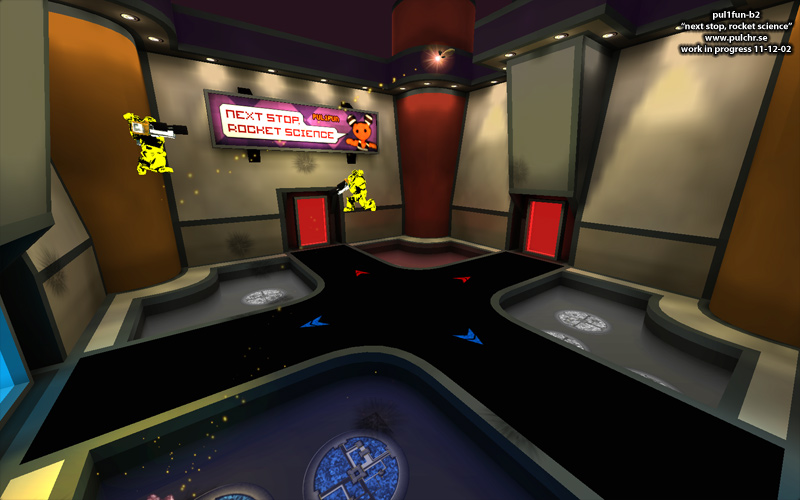 this is what it looks like in AfterShock with a high picmip value.
from the previous version posted here (A9) these things have been changed:
* exchanged MH with a health bubble of +75 (+5 bubble set at 75). player will start with 200 health.
* exchanged 2 RA with a bunch of shards. player will start with 200 armour.
this is a test to see if it messes up the item scoring of the map. all of these are given to the player upon spawning.
* added new mapname board graphics.
* replaced the hurt-trigger and made it give +5 rocket on each bounce instead.
* added yet another board (graphics not done yet).
* added bot_roams to get the bots to do some extra bouncing (might not be needed?).
* made the trajectories of the jumppads even higher.
* set the rocket count to 15 at spawn (was 200).
* some bsp and texture changes.
* changed the colour of the skybox.
then there's a more recent version (B7) that can be downloaded
here (zip)
or
here (pk3)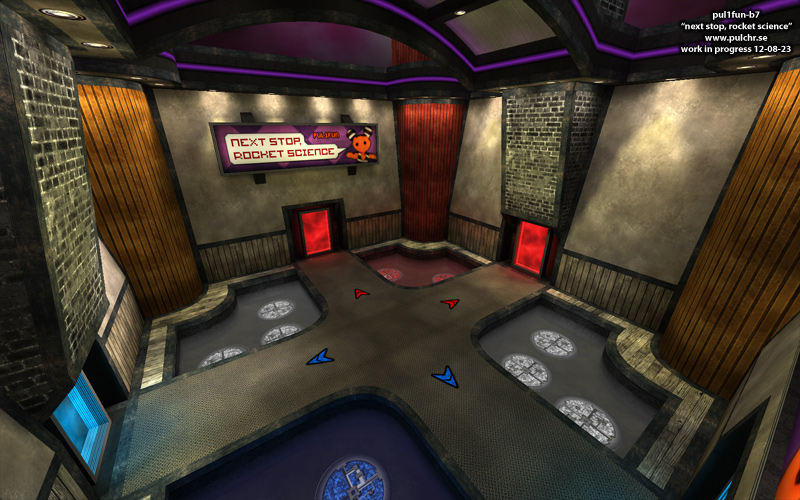 some changes since B2:
* sun adjustments on billboards
* lowered bot_roam values on jump pads
* reduced intensity of two lights
* billboard with text about how to get new ammo
* new arc stretching across the map
* playerclip changes
also, i've deleted the previous versions kept at my site.