If you have had your eyes open you might have noticed that
Blender
is really becoming a name to count on.
Blender
is becoming so powerful and flexible that it's competing with Maya, 3D Studio Max and Zbrush. It's not there yet, but not far from it. Considering you pay tens of thousands of dollars to setup a rendering farm for Maya, and not a single cent for
Blender
, it's worth taking a look at. Recently an entire movie was made in
Blender
, nothing unique about that, but this movie is the first of it's kind: it's open source itself.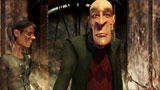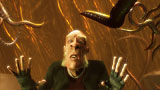 Elephants Dream
is a movie that demonstrates the power behind
Blender
and the entire project has been documented and recorded, discussed and now finally released for the public. Take a look at
www.elephantsdream.org
for the official website and take a look at the movie itself below:
Since everything in, and about, the project is open source, you can download all the models, riggings and textures they used for your own use.