hi there!
this is a free for all map that hopefully can be played in ffa, team deathmatch, elimination and last man standing. it's really just one of the bases in pul4ctf with some rooms removed. i added a teleporter and moved some weapons that were positioned in the middle part of the ctf version. there are 16 spawns and that should be enough even for public servers with many players.
i haven't thought that much about powerups and weapons placement as it's evident that you guys do that better than me :D
note that i will not finish this map before the ctf-version as i will copy brush changes made there into this map. all ideas about placement of items are most welcome. (i know that the locations are all wrong).
see this map as a bonus - it might even help players learn the ctf-bases
map can be
downloaded here
(5mb).
there is some simple bot support so that you can test the map offline.
some images: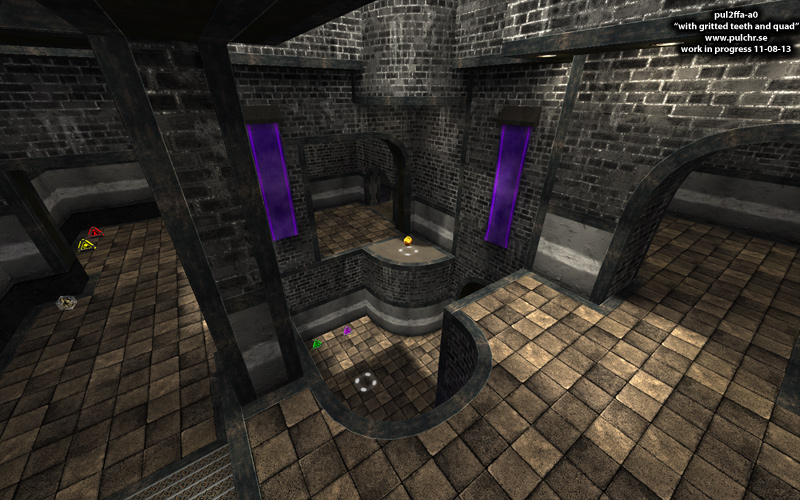 one of the three big rooms. the quad is at the bottom floor in this version.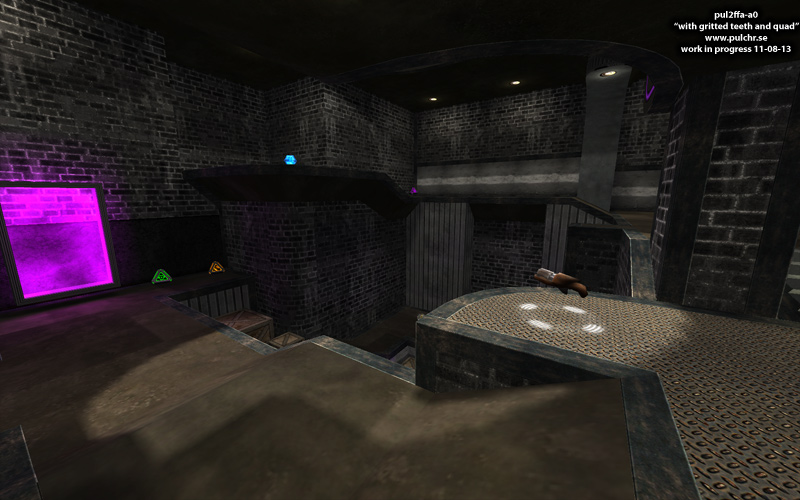 the other big room with a teleporter to the left. megahealth and rocket.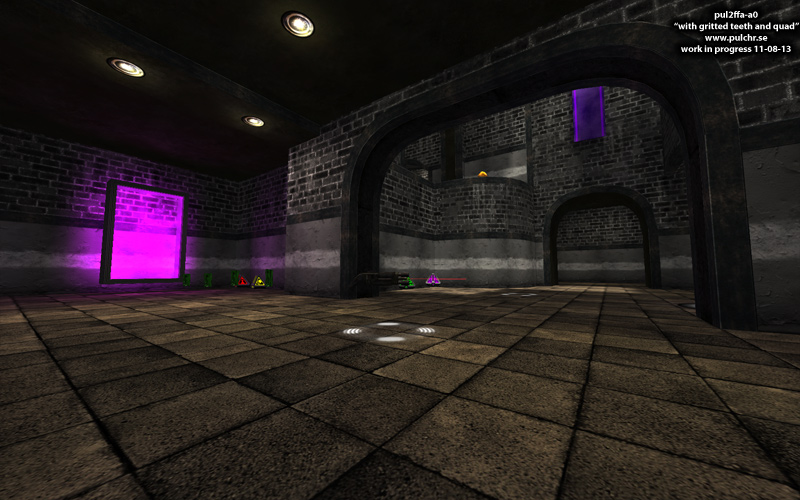 the other teleporter (two way teleporters) situated in the bottom of the quad-room.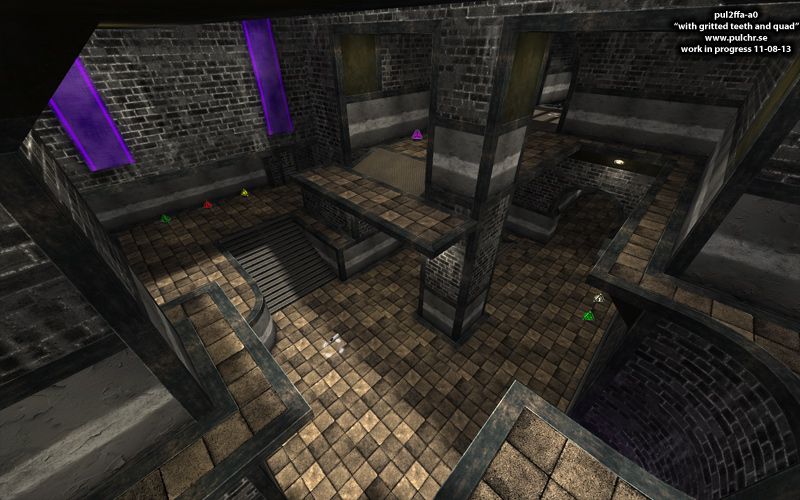 the third big room - the flag room in the ctf-version. rail is at the flag position.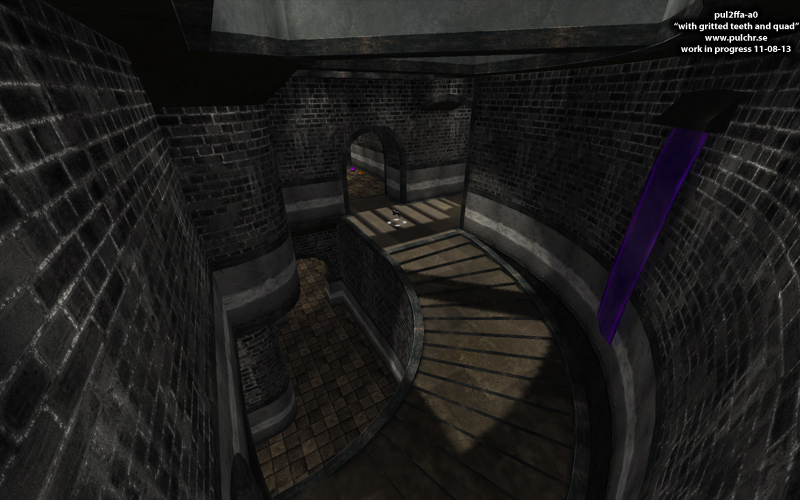 curved stairs passage between rail- and megaroom.