another update available for download:
pul1ffa-j8
(7.5mb). this map is more or less done now. unless there's some major things going on that needs to be taken care of. i probably need to tweak the lighting a bit and add some missing sound effects.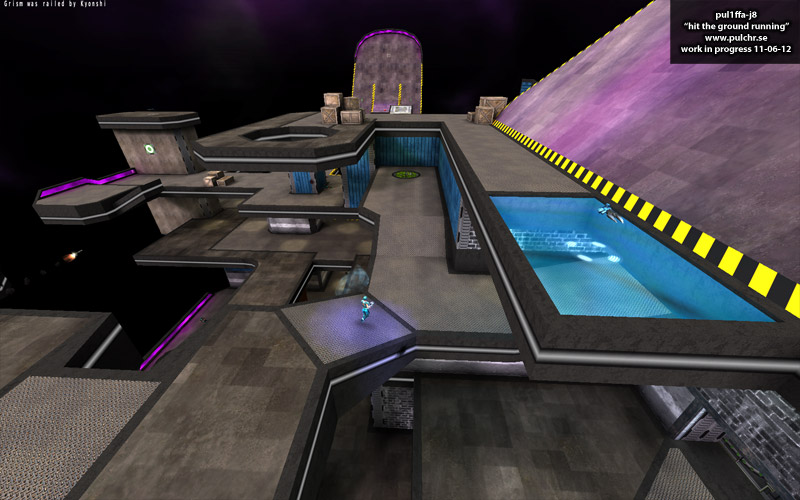 i followed popejo's idea about making the floor, beneath one of the lightning guns, see through (same thing as in pul1duel). bots seem to understand it fine.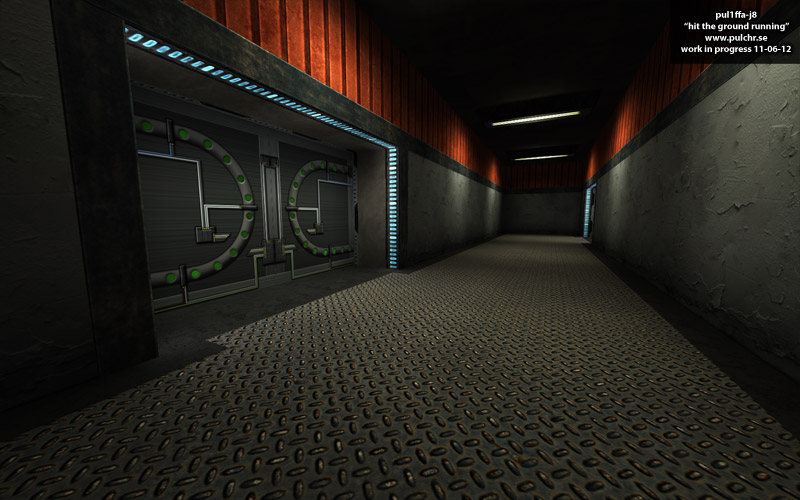 i also added a door texture...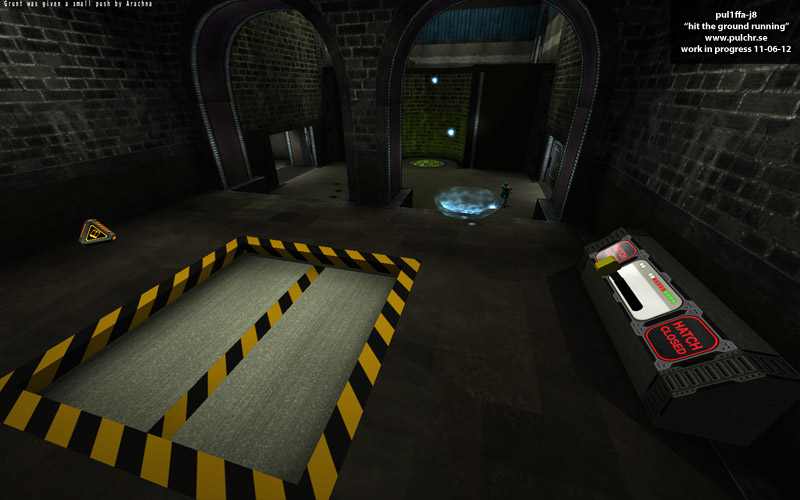 and a different texture for the hatch. added frames to the controlpanel and the monitors there. as can be seen on a lot of these screenshots i also put the brick texture on a lot of places - might not be the most obvious place in space to find bricks but...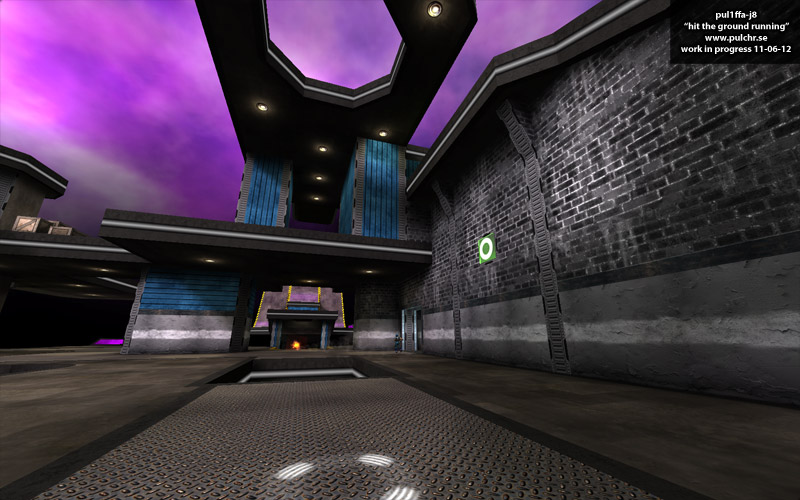 added weapon/powerup markers on the floor (not used for ammo/health). cut up the wall so it doesn't look as boring anymore. changed the ceiling lamps into decals.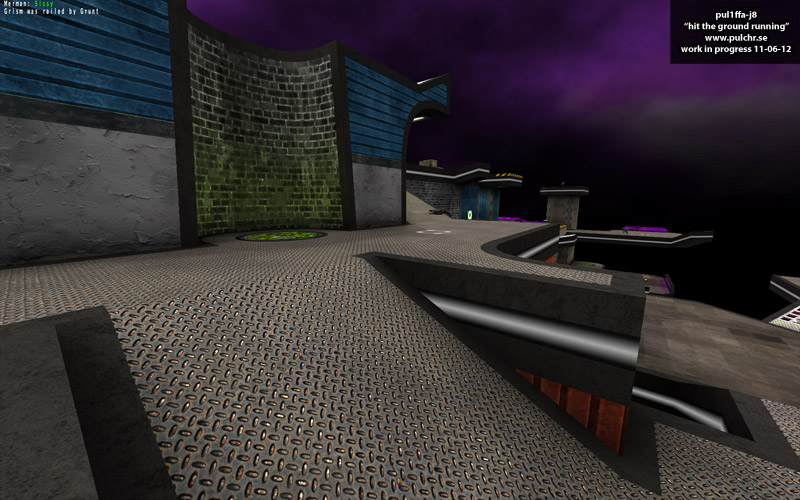 changed some textures here. made the jump pad light green instead of white.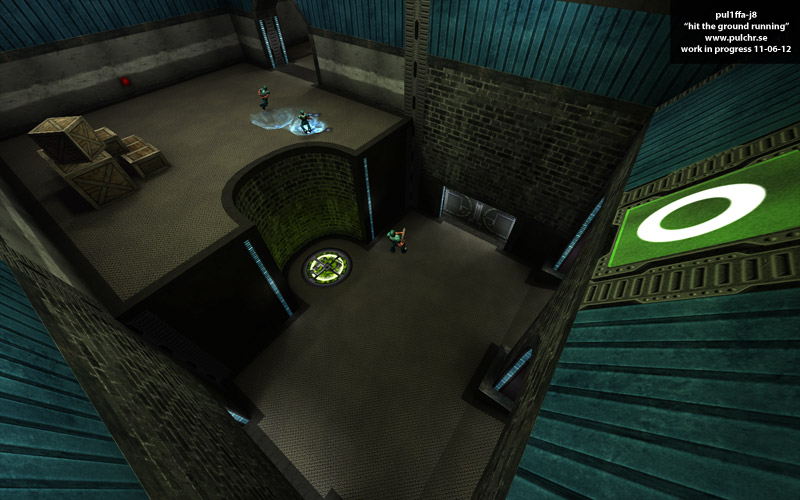 some bots doing nasty things to each other.
some other things i did:
* changed colour of the teleporter vortex (was red but that colour is now reserved for ctf-mapping).
* removed the rail ammo that was near the hatch.
* saved all non-alpha textures as jpeg.
* reduced door lips and put playerclips to ease movement near doors.
* fixed texture alignment on the upper part of the ramp.
* fixed a bot problem where they could get stuck beneath the hatch (i hope it's fixed anyway...)
as always gameplay feedback are most welcome - and one or two matches would also be fun
edit:
i just realized that i forgot to add the sound effect for the blue see through floor. so if you don't have pul1duel it will probably spew out warnings of a missing sound/pulchr/forcewalk.wav. best solution atm is to download that map too...